When we began the search for our retail store and website headquarters, the obvious choice for us was Wolfeboro NH.
Aside from being the oldest summer resort in America, Wolfeboro is located on the banks of Beautiful Lake Winnipesaukee not to mention the many other pristine lakes and rivers located within its borders. The fact that one of Wolfeboro's most recognized commercial buildings was available made our decision that much easier.
Those fortunate enough to have had the opportunity to visit Wolfeboro, will easily recognize our new location as the former home of Hutchins antiques.
We look forward to providing the many cabins, cottages and lake homes in the NH lakes region a great selection of quality rustic and Adirondack furniture, rugs, lighting and decor. If you live in the area, or are planning a Vacation in the Lake Winnipesaukee vicinity, please stop by and say hi!
WINTER Hours for our Wolfeboro Store:
NOV 1st. - APRIL 30th: BY CHANCE OR APPOINTMENT Call 603.569.0005 to Schedule Appointment
Summer Hours for our Wolfeboro Store:
May 1st - September 30th:
Monday - 10:00 - 5:00
Tuesday - 10:00 - 5:00
Wednesday - 10:00 - 5:00
Thursday - 10:00 - 5:00
Friday - 10:00 - 5:00
Saturday - 10:00 - 5:00
Sunday - 10:00 - 12:00
You can always order from Cottage Surrounding Online 24 hours a day 7 days a week!
CALL FOR WINTER HOURS (603.569.0005)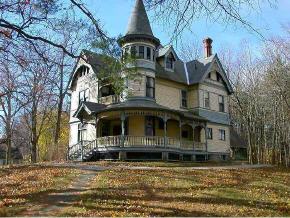 Cottage Surroundings
68 Center Street (Route 109)
Wolfeboro, NH. 03894
1-877-522-2246
1-877-52-CABIN